Your HomeBrew Supply Shop of Hampton Roads.
Brew & Bottle supplies all Hampton Roads Homebrewers with everything they need for Beer, Wine, Cider, Mead, and Soda. From ingredients to the equipment you need to perfect your craft. If you can cook oatmeal, you can brew! From beginners to the avid homebrewer, Brew & Bottle can assist you with all your needs and most of your wants.
We offer a wide array of grains, extract malts, hops, and yeast that are listed below. Including beer and wine kits to take the guess work out of your decision. An assortment of bottles and kegs will have your brew ready to enjoy in no-time. Don't forget your taps, regulators, tubing or even CO2 for your kegerator.
Conveniently located right off of interstate 64 on the Jefferson ave exit or Oyster Point, on the corner of Oyster Point and Warwick. This Vet owned Family ran business will make you feel like family as soon as you walk through the door.
Phone
(757) 881-9100
Location
304 Oyster Point rd
NewPort News, VA 23602
Hours
Wed-Fri 10am–7pm
Sat 10am–6pm
Sun 12pm–6pm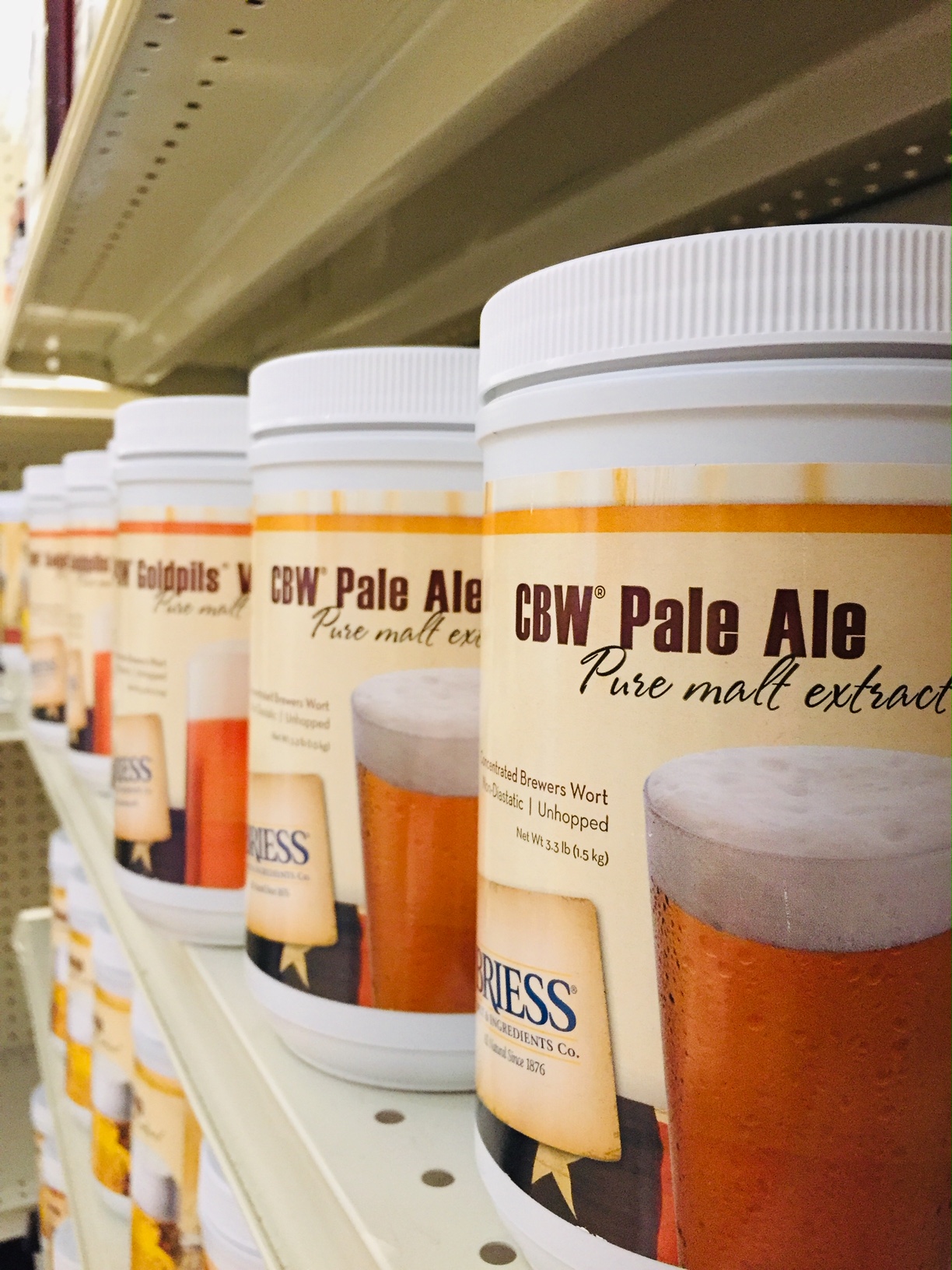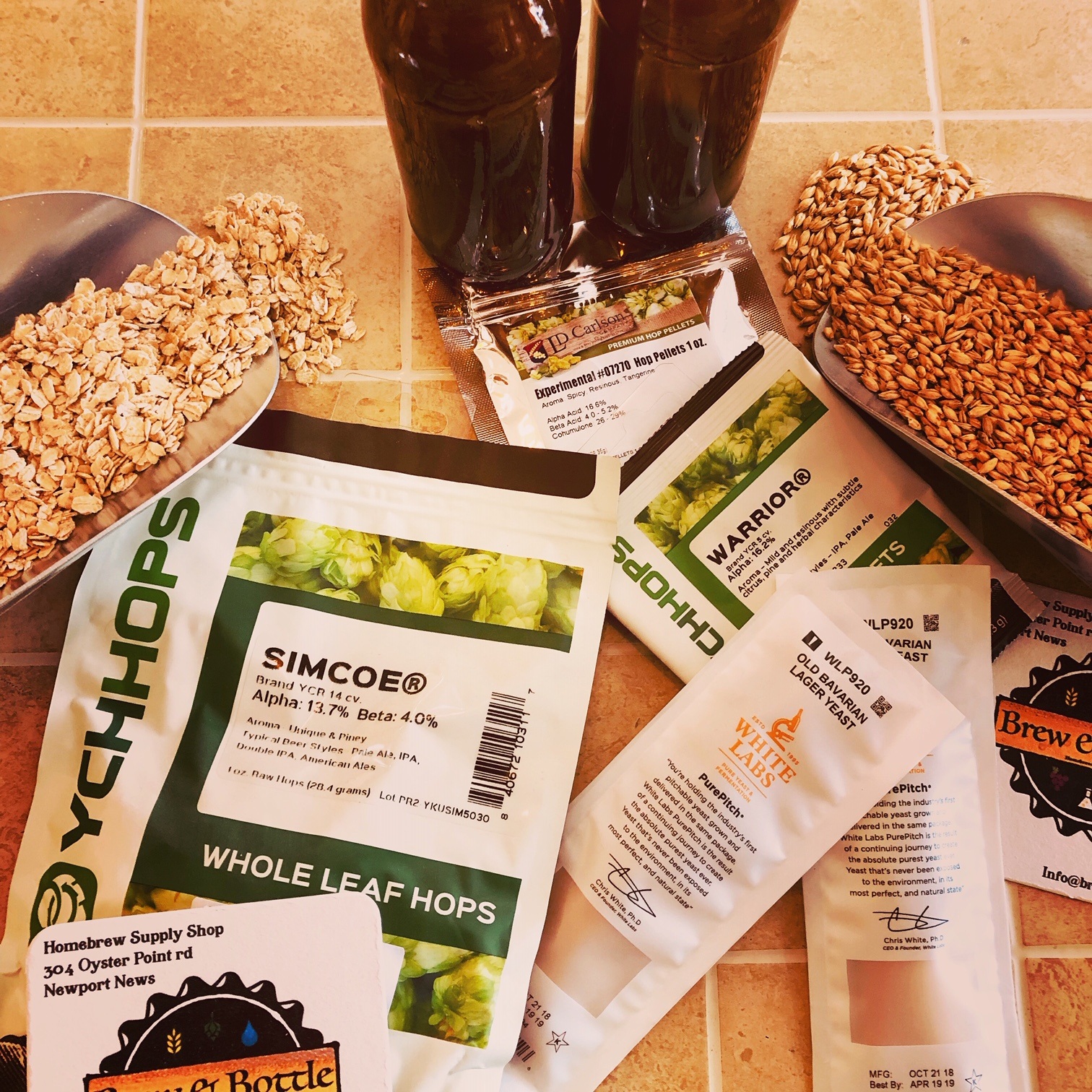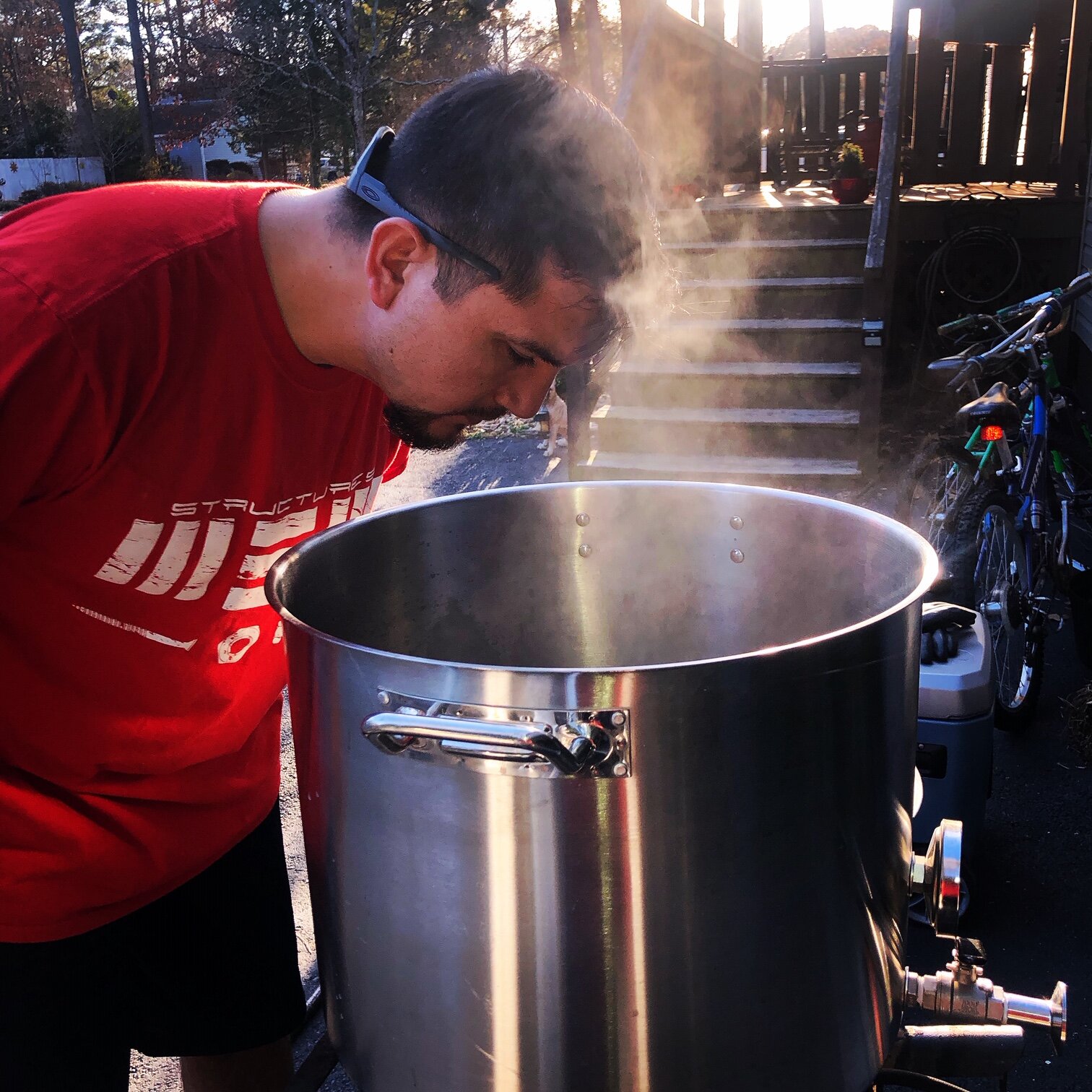 AA 4 - 6.3%
Ahtanum
Floral, citrus, sharp, & piney
AA 4 - 6.3%
AA 8 - 9%
Amarillo
Citrusy, flowery
AA 8 - 9%
AA 15 - 19%
Apollo
Strong Grapefruit
AA 15 - 19%
AA 14 -16%
Azacca
Citrusy, mango, piney
AA 14 -16%
AA 5 - 7%
Bramling Cross (UK)
Quite mild, fruity currant aroma
AA 5 - 7%
AA 14 - 17%
Bravo
Bittering hop w/ spicy, earthy, light floral aroma character
AA 14 - 17%
AA 7 8.5%
Brewer's Gold - LIMITED SUPPLY
Bittering hop w/ neutral aroma character
AA 7 8.5%
AA 12 - 14%
Calypso
Crisp, fruity aroma. Flavour of Apples, pears, stone fruit and lime citrus
AA 12 - 14%
AA 4.5 - 7%
Cascade
Pleasant, flowery, spicy, citrusy sometimes grapefruit flavor. Whole Leaf & CRYO (AA 16.2%) also available!
AA 4.5 - 7%
AA 8 - 11%
Centennial
Medium w/ floral & citrus tones. Whole Leaf available
AA 8 - 11%
AA 6.5 - 8.5%
Challenger (UK)
Mild to moderate, quite spicy
AA 6.5 - 8.5%
AA 10 - 14%
Chinook
Mild to medium-heavy, spicy, piney & grapefruity
AA 10 - 14%
AA 11 - 14%
Citra
fruity characteristics including aromas & flavors of lime, grapefruit, bright orange, mango, lychee, & gooseberry. CRYO also available (AA 22.2%)
AA 11 - 14%
AA 5.5 - 8.5%
Cluster
Medium & quite spicy
AA 5.5 - 8.5%
AA 11 - 16%
Columbus
Pleasant w/ pungent aroma
AA 11 - 16%
AA 9.4 - 12.4%
Comet
Bittering & Aroma, strong grapefruit, dank resin flavors
AA 9.4 - 12.4%
AA 2 - 4.5%
Crystal
Mild & pleasant, spicy & flowery
AA 2 - 4.5%
AA 13 - 15%
Denali
Pineapple, piney, citrusy
AA 13 - 15%
AA 14 - 16%
El Dorado
Bittering hop w/ bright tropical fruit flavors & aromas of pear, watermelon, & stone fruit
AA 14 - 16%
AA 13-16.5%
Ella
Previously named Stella, Ella™ is the little sister of the Australian superstar Galaxy, pleasant floral aroma that is backed by soft spice
AA 13-16.5%
AA 14.5 - 15.8%
Equanot
Citrusy, fruity w/ unique berry-and-fresh-pepper character. CRYO available (AA 21%)
AA 14.5 - 15.8%
AA 17 - 19.9%
Eureka! (US)
Black Currant, Dark Fruits, Strong Herbal notes, Piney
AA 17 - 19.9%
AA 10%+
Falconers Flight
Distinct tropical, citrus, floral, lemon & grapefruit tones
AA 10%+
AA 9 - 11%
7C's Falconers Flight
The citrus & grapefruit character from Cascade & Centennial is there, alongside fruity, spicy, & earthy notes that make a complex impression
AA 9 - 11%
AA 4 - 5.5%
Fuggle (US)
Mild & pleasant, earthy, & fruity
AA 4 - 5.5%
AA 4 - 5.5%
Fuggle (UK)
Mild, pleasant, hoppy & robust
AA 4 - 5.5%
AA 11.6 - 16%
Galaxy -LIMITED SUPPLY
Passion fruit, gentle citrus, tropical fruit, earthy/grassy
AA 11.6 - 16%
AA 10 - 14%
Galena
Medium but pleasant hoppiness, citrusy
AA 10 - 14%
$

5 - 10%
Glacier
Light bittering & aroma w/ an earthy, slightly floral character & sweet citric edge
AA 4 - 6%
Golding (US)
Mild, extremely pleasant & gently hoppy
AA 4 - 6%
AA 3 - 5.5%
Hallertauer Mittelfruh
Mild & pleasant
AA 3 - 5.5%
AA 3.5 - 5.5%
Hallertauer Tradition (Ger)
Known for its aromatic properties
AA 3.5 - 5.5%
AA 3 - 5.5%
Hallertauer Hersbrucker (Ger)
Mild to semi strong, pleasant, hoppy
AA 3 - 5.5%
AA 11 - 14%
Horizon
Pleasantly hoppy
AA 11 - 14%
AA 6.9 - 7.5%
Huell Melon
Distinct fruit characteristics that include honeydew melon & strawberry
AA 6.9 - 7.5%
AA 10%+
Idaho 7
Pungent tropical fruit & citrus (think apricot, orange, red grapefruit, papaya) w/ big notes of piney & hints of black tea
AA 10%+
AA 4 - 5.5%
Kent Golding (UK)
Gently, fragrant & pleasant
AA 4 - 5.5%
AA 0 - 5%
Lemondrop
Citrus,Floral,Fruity,Herbal, true lemon character
AA 0 - 5%
AA 3 - 6%
LIberty
Mild & clean aroma, slightly, spicy character
AA 3 - 6%
AA 10-12%
Loral
Floral, herbal, citrus notes
AA 10-12%
AA 13 - 15%
Magnum
Bittering value & quality
AA 13 - 15%
AA 13 - 15%
Magnum (Ger)
Extremely clean bitterness w/ pleasant, mild aroma
AA 13 - 15%
AA 7 - 10%
Mandarina Bavaria (Ger)
Pleasant citrusy fruitiness & notes of mandarin orange / tangerine
AA 7 - 10%
AA 10.5 - 14%
Mosiac
Citrusy, balsam pine, blueberry, peach & tropical fruit (especially mango, but also shades of lime & mandarin) CRYO available (AA 25.3%)
AA 10.5 - 14%
AA 3 - 8%
Mt. Hood
Mild, pleasant & clean, somewhat pungent & resiny
AA 3 - 8%
AA 6.5 - 7.5%
Motueka (New Zealand)
Saaz descendent with tropical citrus notes
AA 6.5 - 7.5%
AA 10%+
Nelson Sauvin (New Zealand)
New Zealand spiciness of black pepper, mace, & allspice
AA 10%+
AA 6 - 10%
Northern Brewer
Medium-strong w/ some wild tones. Whole Leaf available
AA 6 - 10%
AA 11 - 14.5%
Nugget
Quite heavy & herbal
AA 11 - 14.5%
AA 12 - 14%
Pacific Jade (New Zealand)
Citrusy & black pepper
AA 12 - 14%
AA 5.5 - 9.5%
Palisade
Moderate bittering & pungent, fruity, earthy aroma
AA 5.5 - 9.5%
AA 6 - 9.5%
Perle (US)
Aromatic & bittering properties, pleasant & slightly spicy
AA 6 - 9.5%
AA 6 - 8.5%
Perle (Ger)
Moderately intense, good & hoppy, fruity & a little spicy
AA 6 - 8.5%
AA 5 - 7.5%
Progress (UK)
Moderately strong, good aroma
AA 5 - 7.5%
AA 3 - 4.5%
Saaz (Czech)
Very mild w/ pleasant hoppy notes, earthy, spicy, & herbal
AA 3 - 4.5%
AA 12 - 14%
Simco
Bettering & pleasant, slightly spicy. Whole Leaf & CRYO available (AA 24.5%)
AA 12 - 14%
AA 2.6 - 6%
Sonnet
Deep floral aroma, grass, earth, flavors of oak and honey
AA 2.6 - 6%
AA 10 - 16%
Sorachi Ace
High-alpha aroma hop with intense lemon character
AA 10 - 16%
AA 4.4 - 6.5%
Sovereign
Complex aroma, subtle notes of green-tea and vanilla
AA 4.4 - 6.5%
AA 4 - 5.5%
Spalt (Ger)
Mild & pleasant, slightly spicy
AA 4 - 5.5%
AA 6 - 9%
Sterling
Herbal, spicy, pleasant aroma, hint of floral & citrus
AA 6 - 9%
AA 3 - 5%
Strisslespalt (France)
Medium intensity, pleasant, hoppy
AA 3 - 5%
AA 3 - 6%
Styrian Celeia
Light bittering, heightened floral and sweet spice
AA 3 - 6%
AA 0 - 5%
Summer
Light apricot and melon fruit notes
AA 0 - 5%
AA 17.5 - 19.5%
Summit
Orange, tangerine, citrus notes
AA 17.5 - 19.5%
AA 9.5 - 12.5%
Target (UK)
Pleasant English hop aroma, quite intense
AA 9.5 - 12.5%
AA 3.5 - 5.5%
Tettnanger (Ger)
Mild and pleasant, slightly spicy, herbal
AA 3.5 - 5.5%
AA 13.7 - 17.7%
Topaz (Aus)
Light, tropical fruit flavors of lychee, clove-like spice and resinous grassy tones when dry hopped
AA 13.7 - 17.7%
AA 5 - 7%
Tradition (Ger)
Very fine & similar to Hallertauer Mitterlfruh
AA 5 - 7%
AA 15 - 17%
Warrior
Bittering & aromatic hop
AA 15 - 17%
AA 3.5 - 6%
Willamette
Mild & pleasant slightly spicy, fruity, floral, a little earthy. Whole Leaf available
AA 3.5 - 6%
AA 10 - 12.5%
Zythos
Bittering & aroma, Notes of tangerine, grapefruit, pine and pineapple
AA 10 - 12.5%
AA 9-11%
HBC Experimental 472
Coconut and Woody
AA 9-11%
U.S. 2-Row (Pale) Brewers Malt
Use as base malt for all beer styles
U.S./German/Belgian Pilsen Malt
Base malt for all beer styles/excellent for lagers
U.S/German/Belgian Pale Ale
Slightly darker base malt/ 3.5L
UK Maris Otter
Produces an orange golden wort w/ a unique rich, slightly nutty flavor. Excellent malt for any English style beer. 3.5-4.5°L
UK Golden Promise
Base malt for authentic Scottish ales, great for English styles as well. 2.8L
U.S./German Vienna
Typically for Vienna, Oktoberfest & Marzens. Rich malty flavor 3.5L
Red X
Produces a subtle reddish tint or an intense reddish hue
U.S. Bonlander Munich
European-style Munich Malt with clean, malty flavor. 10L
German & Belgian Munich
Avangard Munich 8L & Dingmans Munich (while supplies last)
U.S. Aromatic Munich 20L
Very smooth, clean, slightly sweet, rich intense malty
U.S. Caramel Munich 60L
Darker, more intense flavored caramel munich malt, excellent in IPAs, Pale Ales, Oktoberfests & Porters. Imparts amber to red hues.
German Wheat 2.5L
Base malt for producing wheat centered beers
U.S. White Wheat
Part or all of base malt in wheat beers. Improves head & foam retention in any beer style.
U.S. CaraCrystal Wheat (Caramel Wheat)
Any beer style to add sweetness & smooth flavors or to develop complex flavors. Contributes orange to mahogany hues
U.S. Red Wheat
Often used in Hefeweizen & other traditional wheats due to a distinctive, characteristic wheat flour flavor.
Belgian Caramel Wheat
Used in Dunkels... (while supplies last)
Unmalted Wheat berries
perfect for styles like Wit and Lambic. Adds a ton of mouthfeel & provides a very cloudy finish. A multi-step or decoction mash is recommended, as the wheat has no diastatic power.
Caramel or Crystal 10/15/20/30/45/60/80/90/120L
Caramel malts are produced in a roaster rather than a kiln. Enhances the body, foam stability, color, & flavor
UK Crystal
Use it to enhance flavor, aroma, body and foam stability in a wide variety of ales. 50-60°L
UK Dark Crystal
70-80° L. Contributes a strong reddish hue to milds, brown ales, and other dark beers. The long kilning of this malt imparts a roasty edge on top of the malty sweetness of a crystal malt.
UK Carastan & Light Carastan
Carastan is a British crystal malt with a caramel/toffee flavor and hints of toasted bread.
Belgian Special B
Use it to brew traditional Belgian Abbey and Trappist Ales, Dubbels and Dark Strong Ales, but also try it in brown ale, stout and porter, doppelbock, or any other dark beer, to add an extra layer of complexity. 120-140°L
CaraVienna (France)
Saccharification and gentle torrification develops a light caramel aroma and flavor in this light crystal malt. Often used in Abbey-style ales
CaraVienna (Belgian)
21° L. An excellent all-purpose caramel malt. Round, sweet character & golden to light copper color. Ideal for Belgian ales.
Carabrown
Light side of brown malt, well suited for many beer styles for contributions of subtle flavor and color.
Crystal Rye
Will lend a dry, licorice, toffee flavor. Great for use in complex, multi-grain brews.
Roasted Barley
Used in very small amounts for color adjustment with little flavor contribution
Black Malt (Patent or Carafa III)
Black Prinz (Debittering)
Midnight Wheat (Debittering, good sub for Carafa II)
Malanoidin Malt
Adds red color and intensifies malt flavor and aroma. 23-31L
Honey Malt (Canadian)
Same as Melanoidin, does not compare to any other malt though, flavor can become assertive at higher usage rates. 20-30°L
Carapils
Increases body, foam retention, and beer stability in any beer style
U.S. Biscuit (Victory) malt
Use in small amounts to add complexity to lighter colored ales and lagers.
Belgian Biscuit malt
Promotes a light to medium garnet brown color and imparts a toasty finish to the beer with complex nutty flavors and an aroma of baking bread.
Special Roast (Brown malt)
Toasty & biscuity flavors, develops noticeable bran flake notes & creates its distinguishing bold sourdough/tangy flavor.
Extra Special Roast
Drum roasting process develops both caramel and dry roasted flavors.
Rye Malt
Use in a traditional rye beer or in smaller amounts in light- and medium-colored and flavored beers for complexity.
Belgian Aromatic
A mildly kilned malt that has a strong malt aroma and rich color
Abbey malt
Belgian-style honey malt with plenty of malty residual sweetness, excellently suited for Belgian monastery brews as well as lambics and fruit beers.
Malted Oats (naked)
Adds texture and warm, grainy flavor that it adds to stouts, porters, other robust British ales.
NEW! Blonde Roastoat
Highly unique specialty malted and roasted oat with subtle flavors and mouthfeel. Good in Stout, Scotch Ale, Brown Ale, NEIPA or any beer that benefits from enhanced mouthfeel and a toasty, oaty flavor.
Smoke!
Cherry / Apple / Mesquite
Flaked Oats
Use up to 30% of grist total for a distinct full-bodied flavor and creamy texture.
Flaked Wheat (red)
Red Wheat Flakes can be used in place of Wheat Malt to make Wheat Beer. Flakes will yield a different flavor profile than Wheat Malt. Increases foam stability
Flaked Soft White Wheat
Adds flavor and cloudiness, and improve head formation.
Flaked Corn (maize)
Using Yellow Corn Flakes as an adjunct produces a lower color in the finished beer without lowering the original gravity.
Flaked Rice
Lightens the body and increases crispness of a beer.
Rice Hulls
Rice hulls are lautering aid that will not affect color, flavor, body, or gravity of beer.
Flaked Barley
Use in place of corn as an adjunct to eliminate corn flavor in the finished beer.
Flaked Rye
Contribute a very clean, distinctive rye flavor.
NEW or Seasonal!
WLP518 Opshaug Kveik Ale Yeast
Carrying all Kveik yeast!
Including exclusive strains, Brett Blends & Saisonmonster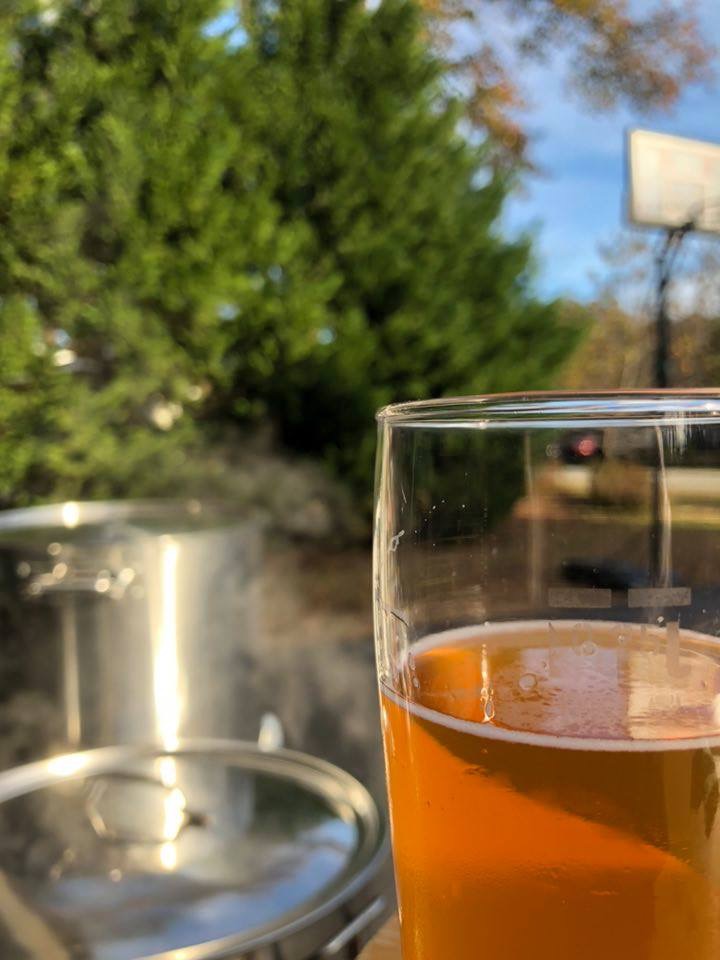 Pick out one of our own recipes and we'll put it together for you
Berliner Weisse
The German Classic Sour style
Belgian Gold Ale
High alcohol content but light due to rock candy
Belgian White Beer
If you like Blue Moon, you'll love this
Gueuze
Considered sour, involves a lot of patience
Belgian Triple
Strong beer, w/ aromas of banana, tropical fruit & citrus
American (AWOL) Wheat
Considered a "hefeweizen" but not w/ the esters or clove-like phenolic character like it's German cousin
(Oh! Dark Thirty) Brown Porter
Typical English Brown Porter, toffee like w/ good bitter choco
Traditional Bock
Big malty-sweet beer, sweeter version of its Uncle Dunkel
Weizenbock
Strong, malty, dark beer w/ wheat character. More muscle than his cousin Traditional
Belgian Dubbel
Mid-strength Trappist style beer, Sweet malt taste, w/ choco, roasted, nutty flavor. Dark fruits like raisin, dates, or plums often present themselves
(The All American) Amber Ale
Darker version of it's brother the Pale Ale w/ a fairly high American hop rate for flavor and aroma
English Brown ale
Rich in brown color but not too heavy, easy to drink beer, full of malty flavors
(Wild) West Coast IPA
You like hops, you'll like this!
White IPA
Very pale and white in color that is somewhat cloudy. Slightly zesty and crisp but the hops takes the flavor to an IPA
(The Patriot) NEIPA
A hoppy strong Pale Ale. Citrusy and Hazy with English yeast
(Squared Away) Saison
Crisp & refreshing zest w/ a peppery finish
American (Scud) Lite Lager
Homemade tailgate beer, needs patience though
Maibock
Malty beer, not like the dark bock versions
Weizenbier
Exceptionally smooth, lightly hopped German style beer
Fruit beer
Balanced recipe for any fruit you'd like to add
Belgian Pale Ale
Light golden ale w/ subtle Belgian complexity, sweet flavor w/ a dry finish.
American Pale Ale (Present Arms)
A BIG Pale Ale! Simple straight forward recipe that makes you proud to be a homebrewer
Robust Porter
Rugged beer with bold chocolate flavor & aged Bourbon whiskey
Kolsch
Light, straw-blond but w/ a bit more effervescence, simple to brew!
Biere de Garde
French bier w/ amber color & low bittereness. Mellow with undertones of toasty toffee
Oktoberfest
Traditionally brewed in March and lagered for months to be ready for Sept.
(LIMA CHARLIE) Cream Ale
Pure American beer, light & crisp with a silky mouthfeel
Steam beer or Cali Common
Malt flavor expands with this lager yeast fermenting at a higher temp
Barley Wine
High alcohol, big body, a lot of flavor. Characters of toffee, nuts, caramel, dried fruits and more
Scottish Export 60
Dark beer w/ the classic English spice
Dry Stout
Distinctive dry roasted and coffee like flavors
Pilsner Lager
German version of the tailgate beer, requires patience
Dopplebock
A big, chewy, malty-sweet beer.
Dunkelweizen Bier
The dark brother to the Hefe, exceptionally smooth, w/ notes of caramel
English IPA
Moderately strong with features of English malt, hops, & yeast
Scottish Export 70
A traditional recipe w/ low fruit esters & high in malt body
American (BCG) Brown Ale
Traditional Brown ale w/ a malty flavor & slight hop balance
Strong Scotch Ale
More sweetness, more body, more alcohol than the regular Scottish ale
Bourbon Barrel Imperial Porter
Bold chocolaty flavor with aroma of aged Bourbon whisky
Milk Chocolate Stout
Big Stout as smooth as the chocolate milk you remember
Dry Irish Stout
Dark beer w/ straight forward flavor of roasted, choco, black malts and roasted barley.
(Black Ops) American Stout
A lighter feel than the other stouts but dark none the less
(Alarm Red) Irish Red Ale
Rich in red color but not heavy, very easy to drink beer
American Blonde (Hammer'n) Ale
Blondes have more fun right? This easy to brew and easy to drink is always fun
Juicy Juicy IPA (Props to tha Hops)
This Juicy hazy IPA packs a punch with the citrusy flavor and aroma of the hops.
Call (757) 881–9100 or email info@brewandbottlellc.com
Put in a recipe and we'll have it ready to pick up when you arrive!
We fully support our local Homebrew clubs as well as the American Homebrewers Association
You can purchase an American HomeBrewers Association membership with us!
Join and receive 10% on just about everything in the store.
<<<<——— Take A Look!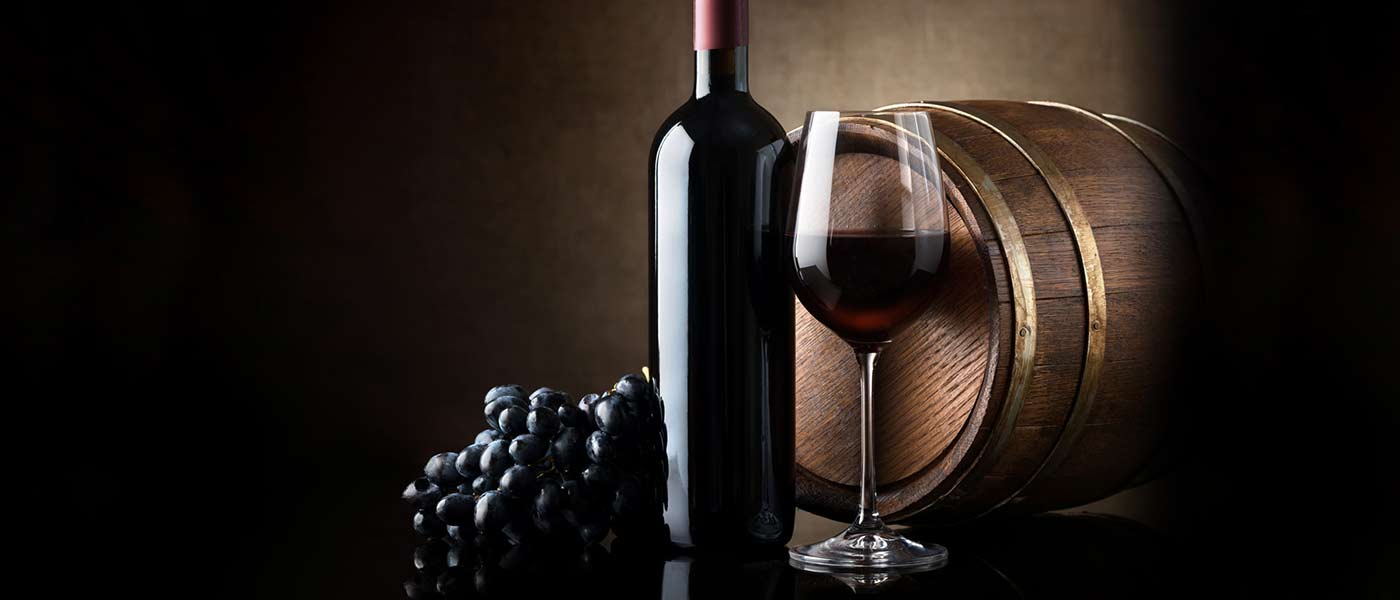 Craft your own wine
You can craft your own winery-quality wine for a fraction of what you would spend on similar store bought fine wines. Experience craft winemaking for yourself with these wine kits that simplify winemaking in your home. Come by and order one of these kits for yourself and enjoy all the wine you want with your friends.
vintners reserve $
Ready to bottle in about a month.
Ideal drinking 3 months after bottling
Subtle flavors and aromas
Easy to make and easy to enjoy, Vintners Reserve wines offer excellent quality flavors and aromas and there almost 30 available styles to choose from.
world vineyard $$
Ready to bottle in 4-6 weeks
Ideal drinking 3-6 months after bottling
Country specific juice
Wines from Australia, California, South America and Europe are represented in the World Vineyard Collection. These wines are perfect if you enjoy versatile wines which don't require extended aging but still offer distinct flavors from some of the great wine regions in the world.
selection $$$
Ready to bottle in 4-6 weeks
Ideal drinking 3-6 months after bottling
Country specific juice
Our most popular premium wines are made from the Selection series and those who demand wines with exceptional body, flavour and aroma will be able to choose the perfect accompaniment for every occasion from over 40 available wine kits in this series.